Here is the list of places that you must visit on your next enticing vacation. Keep scrolling down and read along!
1. Abbey Falls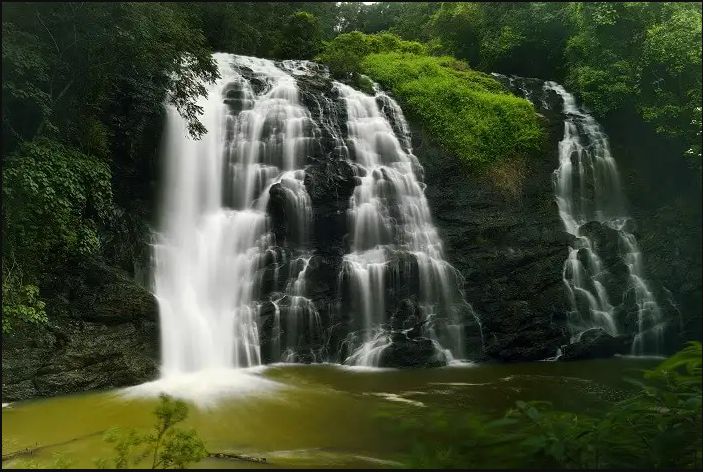 One of the most famous waterfalls down south, Abbey Falls is also the most beautiful of all. It's located some 10 km away from Madikeri and is undoubtedly the best place to visit in Coorg. The falls come down from cascading mountains of the western ghats and make for a perfect picturesque backdrop. Click some romantic pictures with your partner or enjoy the falls from the hanging bridge with your friends and family.
Famous For: Abbey Falls is famous for sightseeing, a leisure walk amidst the nature, its close proximity to the Kali Mata Temple, and trekking.
Location: Abbey falls, Madikeri, Hoskeri, Karnataka 571252
2. Nagarhole National Park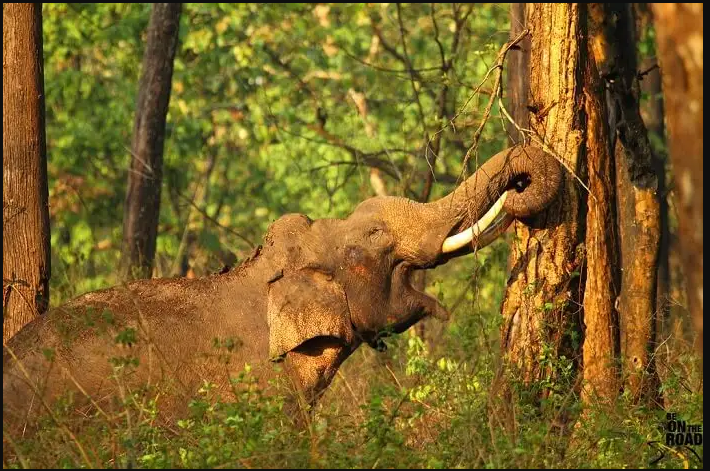 Famous For: This national park is most famous for wildlife spotting and the safari rides amidst the forest trails.
Location: Kodagu, Karnataka
3. Cauvery Nisargadhama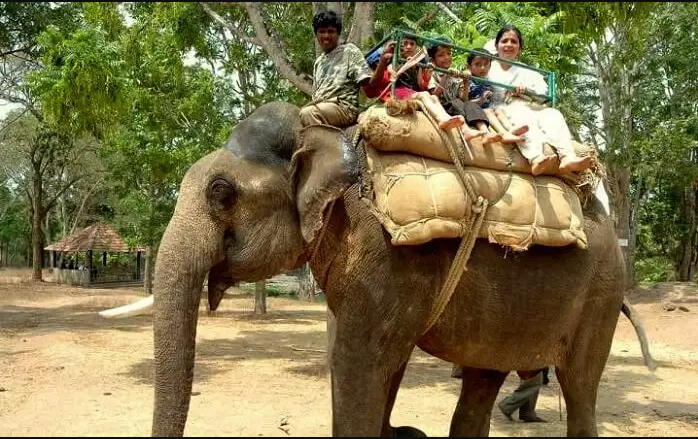 A spectacular island formed by river Cauvery, Cauvery Nisargadhama is one of the top tourist places to visit in Coorg. The island stretches across 64 km and is set amidst bamboo groves, and beautiful sandalwood and teak trees. It can be reached via a hanging rope bridge, which is actually the most adventurous part of the whole experience of visiting this island.
Famous For: Sightseeing, boating, swimming, and elephant rides are a few of the things this island is famous for.
Location: Kushalnagar, Kodagu, Karnataka
4. Raja's Seat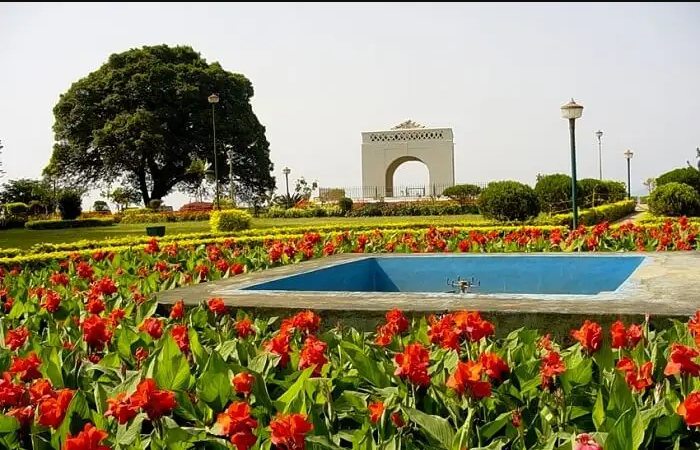 One of the top 10 places to visit in Coorg, Raja's Seat is a perfect spot for those who love to relax in the lap of nature. This place has beautiful flowers blooming all around with the golden hues of the sun in the sky. Plan a short visit between 5:30 AM to 8 PM with your family or your partner to spend some quality time together. The entry fee for this place costs only INR 5.
Famous For: This place is known mostly for enjoying the sunset or indulging in recreational activities.
Location: Stuart Hill, Madikeri, Karnataka 571201
5. Golden Temple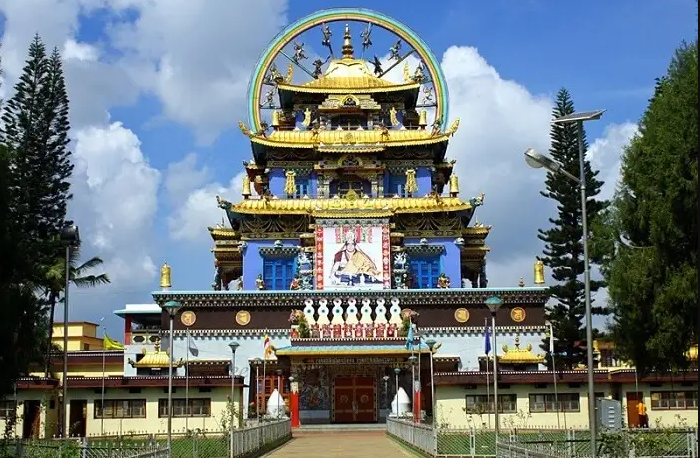 Located in Bylakuppe, Namdroling Nyingmapa Monastery is considered one of the top 10 must-visit Buddhist Monasteries in India. This place is home to some 3000 monks today, and offers a serene environment to explore and experience the culture of Coorg. Do stop by at the traditional and handicraft stores, which sell shawls and other kind of artifacts.
Famous For: This monastery is famous for being one the largest Buddhist Monasteries in existence today.
Location: Arlikumari, Bylakuppe, Karnataka 571104
6. Mallalli Falls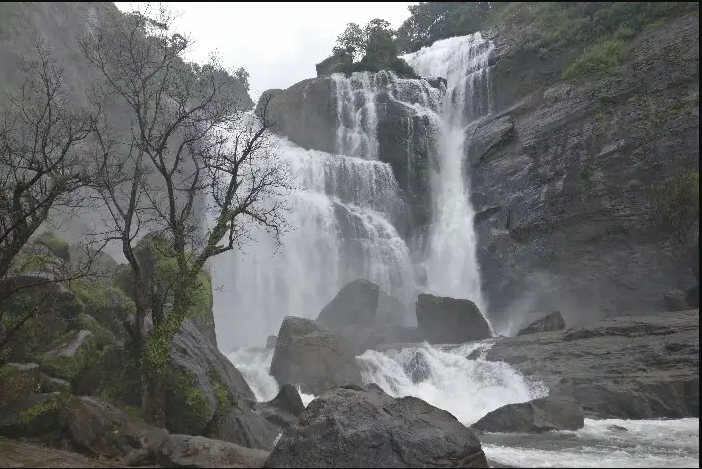 Located at the foothills of Pushpagiri in the Western Ghats region of Coorg, Mallalli falls is one of the most beautiful waterfalls located in Coorg. The best time to visit this place is during July to December or early winters when the water rise and thunders down in full magnitude.
Famous For: This beautiful hill station is famous for its natural beauty, coffee plantation and spice crops.
Location: Kumarahalli, Karnataka 573123
7. Omkareshwara Temple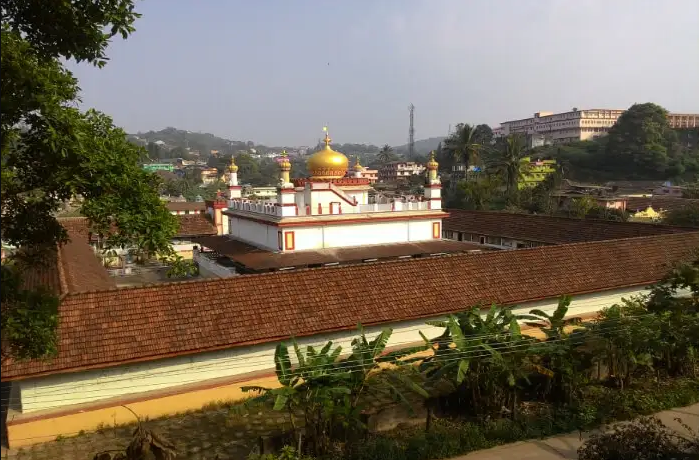 Located in the heart of Madikeri town, Omkareshwara temple is a Hindu temple dedicated to the God Shiva. It is a mix of Gothic and Islamic-style architecture. The dome and minarets towering over the city gives the impression of a Muslim Dargah. The temple was built by King Linga Rajendra II in the 18th century.
Famous For: Omkareshwara Temple is one of the 12 revered Jyotirlinga shrines of Shiva.
Location: Coorg, Karnataka
8. Harangi Dam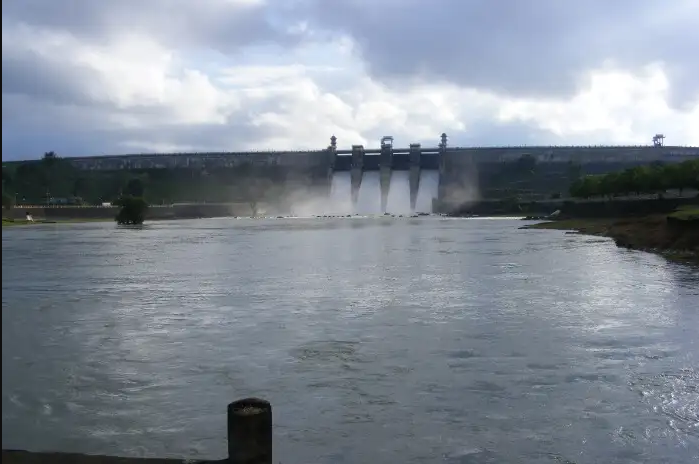 Harangi dam hosts an interesting visit in Coorg. It is one of the most popular picnic spots with mesmerizing natural settings. Located at a distance of approximately 36 km from Madikeri, it is the first Dam that was built across River Cauvery. The best time to visit this dam is during the monsoon from August to October.
Famous For: The dam is famous for recreational activities and a perfect place for those looking to spend some quality time with nature.
Location: Hudgur, Somwarpet, Kodagu, Karnataka, India
9. Chelavara Falls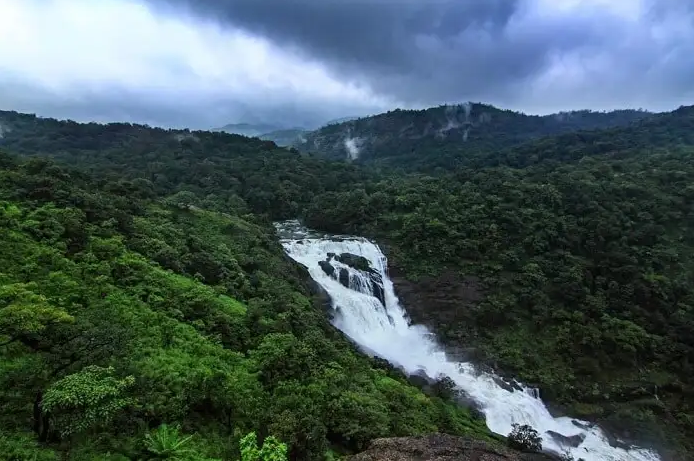 Chelavara falls is one of the most enchanting falls in Coorg attracting thousands of tourists every year. You can enjoy the waterfall from a distance as stepping into the pool of water can be dangerous. Nonetheless, the beauty of the place does not stop tourists from visiting this wonderful place.
Famous For: Chelavara falls is famous for its natural waterfall formed by small stream, a tributary of Kaveri river.
Location: Cheyyandane village, Chelavara, Karnataka 571212
10. Chettalli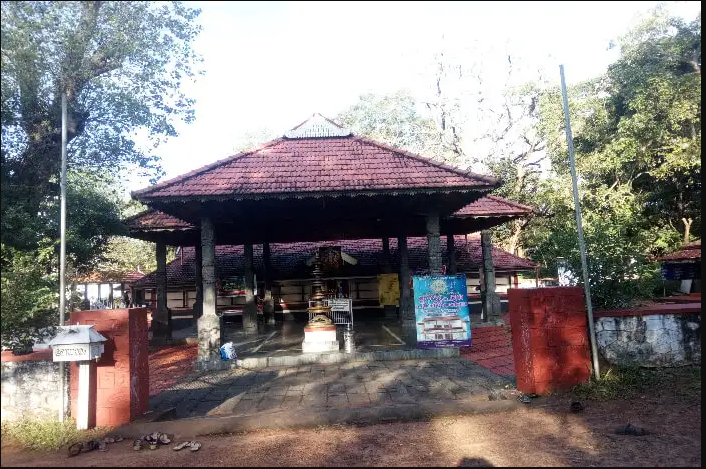 If you are into cultural tourism, one of the best things to do in Coorg would be to visit a local village. Chettalli, a small village on the Madikeri with the misty hills, provides a great place to enjoy the serenity and relax. Kerala Bhagavathy Temple is another famous attraction at this place.
Famous For: One of the famous tourist spots in Coorg, Chettalli is famous to spend some peaceful moments in the lap of nature.
Location: Siddapura, Kodagu